Nothing is more authentic than driving through Sri Lanka in a Tuk Tuk. Also known as Auto Rickshaws, Trishaws or Three-Wheelers (depending on where you are), you may think that the notoriously little Tuk Tuks are only available to you as a passenger, taxi style, whilst trying to get around in Sri Lanka. However you are actually able to rent one of those little vehicles and use it as your main source of transportation to get around in Sri Lanka.
Why renting a Tuk Tuk in Sri Lanka
Travel like a local! Visit places others don't, and feel the spirit of the streets the most authentic way possible
Support the locals. We source reliable Tuk Tuks from local owners
We've got you covered. All our Tuk Tuks come with comprehensive insurance.
Tuk Tuk Rental Prices (no driver)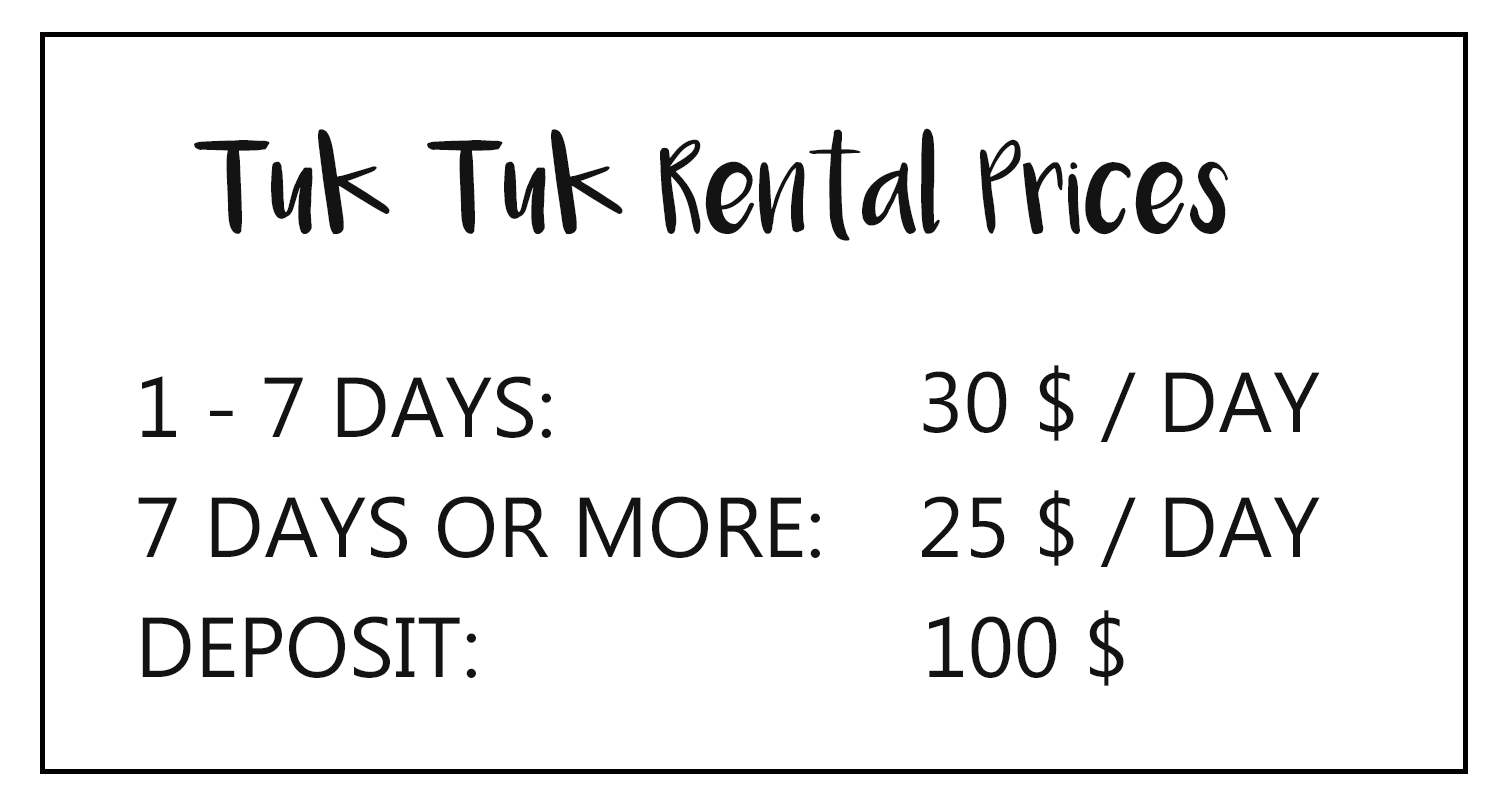 We will charge a deposit of 100 USD. You will get it back after returning the scooter.
FAQ:
What driving licence do I need in Sri Lanka?
To drive a scooter or tuktuk in Sri Lanka you need additonally to your international driving licence or home country driving licence a Sri Lankan driving permission. You get this at Department of Motor Traffic in Colombo. It costs arount 25 USD and takes about 3-4 hours.
We offer you to organise the driving permission, the costs are then 45 USD (including the costs for the driving permission)
Where to find the Department of Motor Traffic in Colombo:
There are two different Department of Motor Traffic (DMT) offices in Colombo. One is in the city itself, and the larger one (the one you NEED) is located in BORALESGAMUWA. HERE is the Google Maps Link.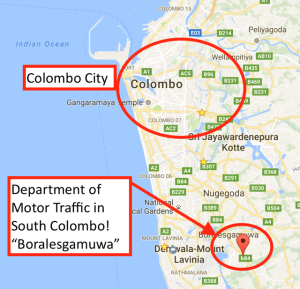 Where do I have to pick up and drop off the Tuk Tuk?
You can pick up the Scooter at the Airport, Negombo or Colombo. You can drop off the Scooter again also at the Airport, Negombo or Colombo. A pick up / drop off in another city is not possible.
When do I have to pay for the Tuk Tuk and with which currency?
You have to pay the full amout of the renting price + deposit when you pick up the Tuk Tuk. It can be payed in USD or Sri Lankan rupees.
Interested in renting a Tuk Tuk?
Then contact us to check availability.
TO CONTACT FORM
HOTEL RECOMMENDATIONS
OTHER RENTAL OPTIONS