If you come to Galle, the main activity is to visit the Galle Fort, sure. But there is so much cool other stuff around that is worth to do and see. That is why it is a good idea to rent a scooter in Galle. You can drive outside the city to explore the small towns and landscapes around. Especially if you don't have much time you can make the best out of it.
BOOK WITH SRI LANKA ROAD TRIP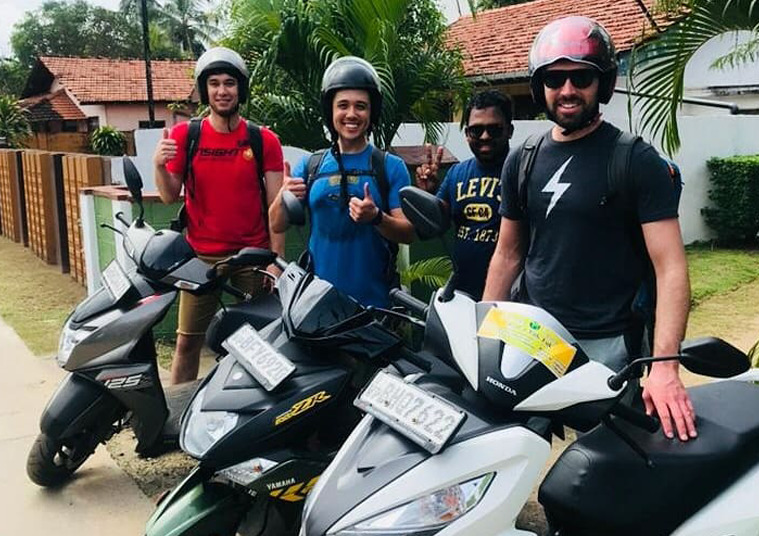 Sri Lanka Road Trip offers powerful scooters to rent in Galle and other cities. You won't have problems driving up and down the mountains or on highways. You can pick up your bike at our partner shop or if needed we bring it directly to your guest house.
100 % FREE CANCELLATION – NO ADDITIONAL FEES
GALLE SCOOTER RESERVATION
Galle is a popular place for tourists. If you already know on which dates you come to the city it's smart to make a scooter reservation before your arrival. So you can be sure to get one and you don't waste time looking for one.
SCOOTER DRIVING LICENSE
Please be aware that you need an additional driving license to drive a scooter in Sri Lanka. Your IDP (international driving permit) is not enough. You can find all information about it here.
WANT A SCOOTER?