The Wilpattu National Park is located on the West Coast of Sri Lanka and is a hidden gem. It offers you a great safari wildlife experience. It reopened in 2010 and is with 1.080 square meters one of the biggest national Parks in Sri Lanka. Its recommendable because it is not overcrowded like the famous Yala National Park and it is the park with most wildlife jungle parts. Even though you will find clearings and watering places where the animals show up very often in dry seasons.
HOW TO GET TO WILPATTU NATIONAL PARK
You can start your trip to the national Park from Anuradhapura or from Colombo. From Anuradhapura it is about 40-50 minutes with a car. If you take a Tuk Tuk it is a little bit longer. Most of the people take a tour from Colombo. Depending on the traffic the distance from Colombo is 3, 5 to 4 hours with a car.
Reaching Willpattu Park with public transport is tricky but possible. Regular buses (every 30min – 1hrs) between Puttalam and Anradhapura will drop you off at the village of Maragahawewa in the main road, from where you can catch a tuk tuk for the 5-10 km journey to the guesthouses around Horuvila and the nearby park entrance.
JEEP SAFARI TOUR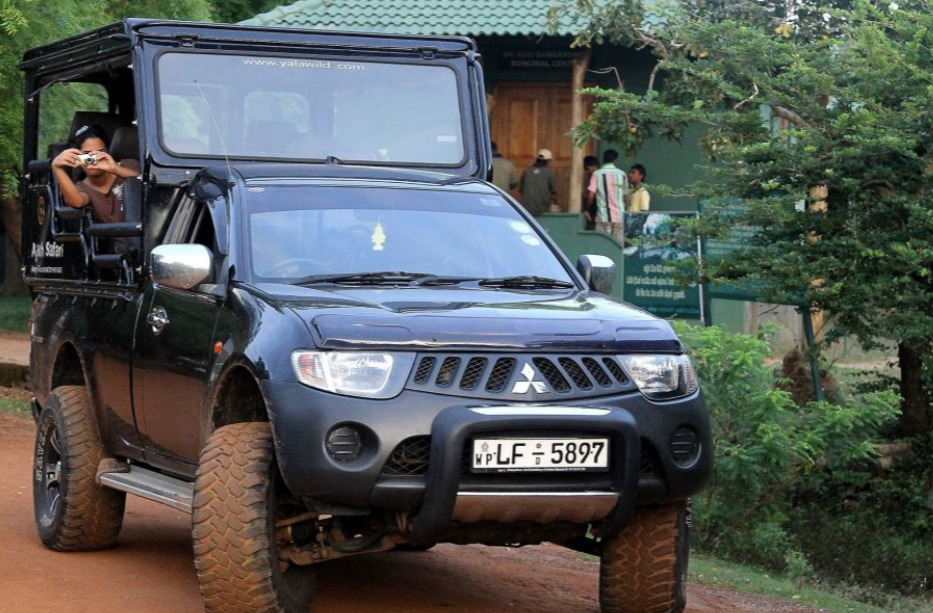 You can't walk by your own in the park. You have to do a jeep safari. You can book a half day tour or full day tour. Up to 6 persons can drive in a jeep. The more people share a jeep the cheaper gets the price.
Tip: If you are staying in a hotel or hostel try to find some people which want to join you for a tour.
Click the button to see Jeep Safari Tour offered on getyourguide.com
ANIMALS IN WILPATTU PARK

There are 22 national parks in Sri Lanka. If you want to see the most popular animals leopards and sloth bears there are just 2 left. Wilpattu and Yala National Park. But there are also a lot of other animals, which are worth seeing it. Elephants, Deers. Also Crocodiles, Reptiles and many verities of birds are part of the wildlife.
ENTRANCE FEES
AND OPENING HOURS
The main entrance is at Hunuvilagama, about 40 km west of Anuradhapura. There's a second entrance at Eluvankulam, on the west side of the park off the Puttalam-Mannar road.
OPENING HOURS
6 AM to 6 PM
PRICE
Adult: $15
Child (6-12 years old): $8

On top of that price, there is an $8 service charge , vehicle charge fee and 15% VAT.
BEST TIME TO VISIT WILPATTU NATIONAL PARK
The best time to visit the park can be visited all over the year but the best time is February to October. If you want to have a bigger change to see the sloth bears you should visit the park in June. In December and January it rains more often than in the other month.
Best time to visit the park during the day is the early morning or at the evening when the sun starts to go down.
WILPATTU NATIONAL PARK ACCOMMODATIONS
If you don't visit Wilpattu in a daytrip you can book a bungalow or hotel to start relaxed to your jeep safari. Here are 3 recommendations for different budgets.
Middle Class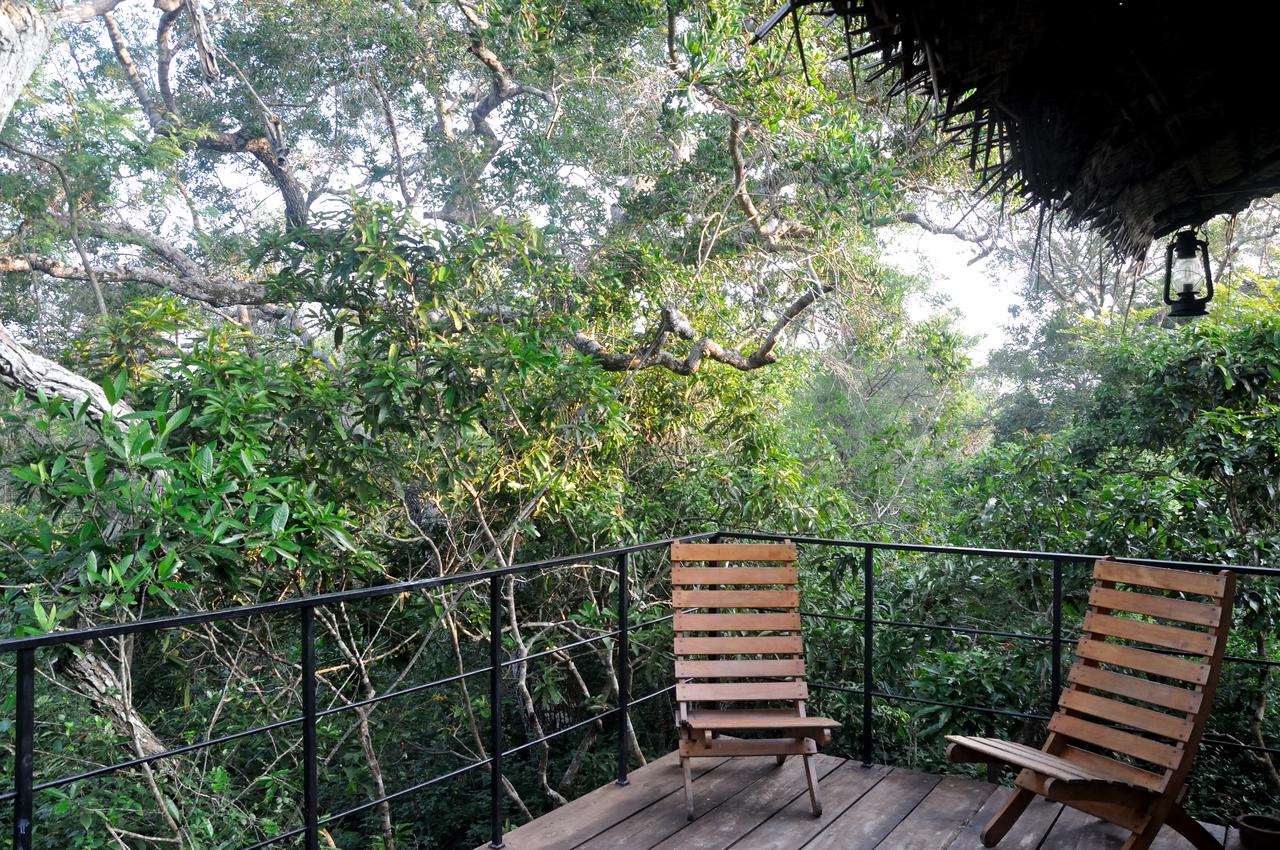 Hospitality in the middle of nature An urban living concept meets surrounded by nature. The Backwater Lodge is kind of a eco lodge and a great place to relax before of after the Wilpattu Park visit. It's near the water where you can do a boat tour (it's worth it), relax in a hammock or take a swim. The owner also takes care of the environment and protects the nature. You will find a lot of upcycling items like discharged pallets transformed in furniture. But the comfort is still very high standard. Guest Reviews You should stay in this hotel…
Luxury Class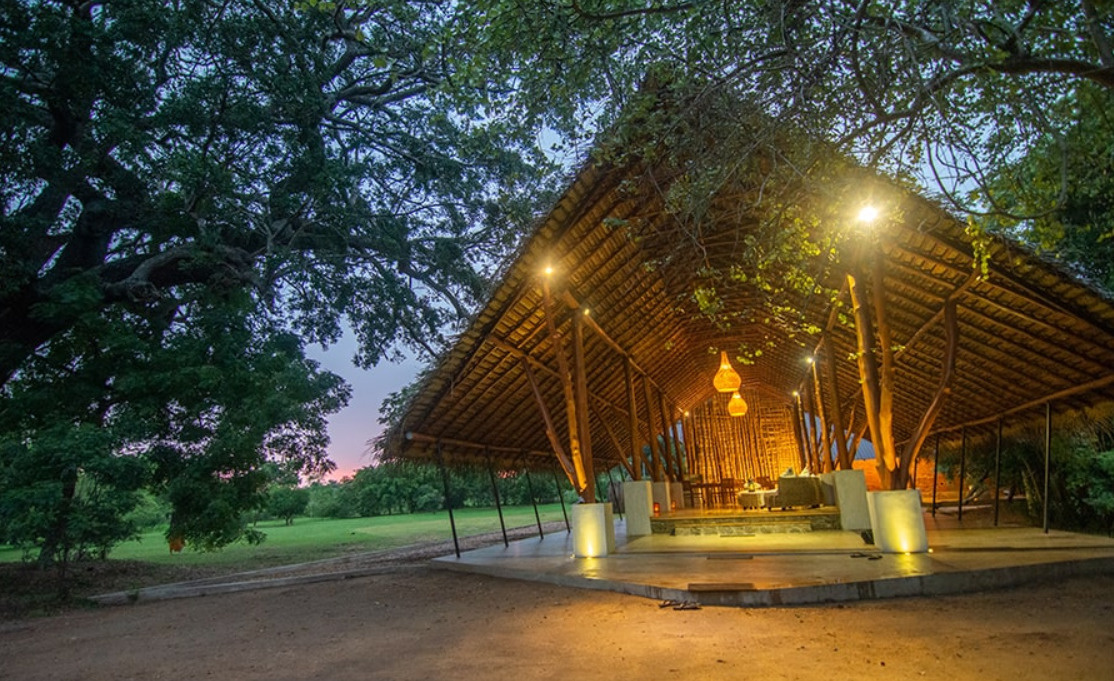 Tent Villa near the Wilpattu National Park Just 15 min. away from the park you can stay the luxury safari Tent Camp Thamara Villa. You can feel the jungle around without giving up comfort. The highlight is a open air lounge and the very friendly staff will help you. Guest Reviews You should stay in this hotel if… … you want to visit the park and stay a little bit longer than just a day trip. Sleep in a luxury tent with next to the park.