Finding a great guest house or hotel isn't always easy. Sometimes you spend hours to check a lot of places and finally you still end up in a hotel that just looks good on the pictures but when you get there you are disappointed.
We would like to give you some recommodations where to stay when you travelling in Sri Lanka.
See below: Negombo / Kandy / Ella / Tangalle / Galle
NEGOMBO
Negombo ist probably the first city you will visit in Sri Lanka, because the airport is located next to it. Right, the airport is not in Colombo. The capital of the country is about 20km away. So if you arrive late it's better to sleep the first night in Negombo. The taxis are cheaper and you are not wasting time in the middle of the night. Negombo is just a few minutes away from the airport and if you want to see the sea at your first day you have several options to book a hotel directly at the beach. If you have to get up early in the morning to catch your flight you should choose a hotel next to airport.
The Hangover Hostel is just a few minutes away from Colombo Airport and perfect if you want to sleep very near to it. It's a cool and very special hostel because you sleep in modern and cool looking containers. These are very clean and have an A/C. There is also a common area where you can meet other travelers and talk about your upcoming or recent stay in Sri Lanka. The room prices start form about 10 USD for a shared dorm room to about 20/30 USD for a double room. More informations (Booking.com)
If you want to enjoy your first or last breakfast in a small guesthouse with sea view the Petit Guest House at Negombo Beach is a good choice. It's next to the beach and also has a small pool on the rooftop. The rooms are spacious and clean and have an A/C. The very friendly owner also has a small restaurant where you can get good traditional meals. The price for a double room is about 30-40 USD More informations (Booking.com)
KANDY
Kandy is a very popular city for Sri Lanka tours. You can visit the tooth temple, Kandy Lake or the botanical garden. But it is also a perfect starting point to Ella and other cities in the mountains.
Recommended Hotel near Kandy railway station:
The Kandy City Rooms & Hostel is near to the bus station and the railway station. The rooms are very clean and you have the possibilty to use the communal kitchen, which ist very well equiped and offers a great view to the Kandy streets.The prices are from about 5 USD for the very spacious dorm room to 20 -30 USD for a double room. More informations (Booking.com)
Tip: If you get out of the hotel, turn right, after a few meters the is a small alley which is a shortcut the bus/train station. You will recognise the alley because a lot of locals walk in.
ELLA
Ella is a small town in the mountains and a recommendable place on your way through Sri Lanka. It is very popular because the train ride from Kandy to Ella is the on of the top "must-do" things. Ella offers a lot of small guest houses and at the main road you can find a lot of restautrants. For those who want to stay a little bit away from the busy city center in a quiet place in the middle of the mountains we have the following hotel recommendation:
Wild Resort Ella is a very small guest house in the middle of the beautiful nature and perfect for relaxing after an exhausting day in the moutains. It's a little bit away from the center but you can get there easiely with a tuk tuk. But because it offers just a few rooms you need to be fast and book in advance. More informations (Booking.com)
TANGALLE
If you are looking for a beautiful beaches in Sri Lanka you have to go to Tangalle. The small harbour city provides some small lonely beaches. You should definetly visit the Silent Beach. It's a little bit outside the city center so you have to take a tuk tuk of you don't have a scooter but it is totally worth it! In Tangalle are two areas you can stay. Tangalle City and Tangalle Beach. Of course most of the hotels are at Tangalle Beach. It's a small street where all the hotels and restaurants are located. If you like more the local city flair with a little bit less tourists than on Tangalle Beach you should choose a hotel in the city or maybe a little bit outside the city.
The Coppenrath Hostel is our recommendation for backpackers. It's at Tangalle Beach and is a very cozy place where you can meet easiely new people, relax in hammock and just listen to the waves. The offer dorms and double rooms. More informations (Booking.com)
The Serein Beach Hotel is for travelers who are searching for a middle class hotel in Tangalle. It' located right at the beach and has a beautiful garden. All rooms have a balcony with ocean view. More informations (Booking.com)
GALLE
To be honest there is just one reason to visit Galle. The Galle Fort. Then unless most of the other cities in the south of Sri Lanka Galle doesn't have nice beaches to relax. But if you want to have a break from lying at these beaches it is recommendable to do a cultural trip to Galle. Here are two accommodation recommendation one for low budget Backpackers and one middle class hotel.
The Galle City Hostel is next to the bus station and also just a 5-10 minutes walk away from the Fort. The owner ist very friendly and the rooms are very comfortable. More informations (Booking.com)
Better than staying near the Fort ist staying in the Fort. You can find some good middle class hotels inside the walls. One of them ist the Ramfort Galle Hotel. Great location, great breakfast. More informations (Booking.com)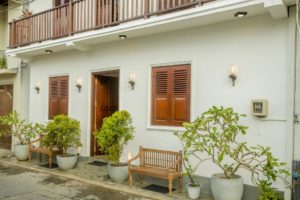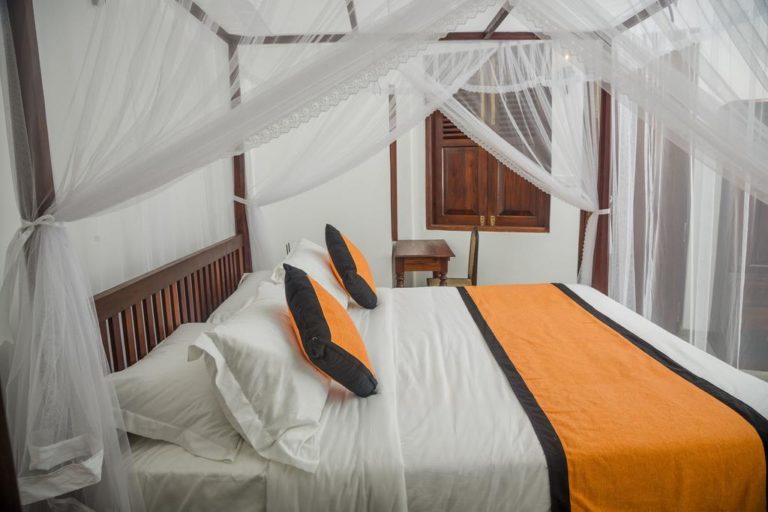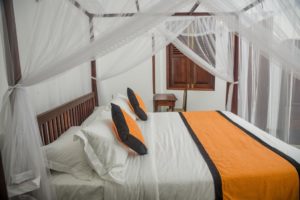 More hotel recommendations will follow.